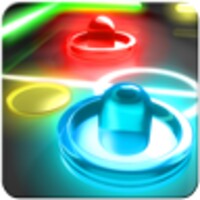 Glow Hockey 2
Glow Hockey 2 delivers a new style of hockey game. Easy to play, hard to master
Version: 1.0.9
Program available in: English
Program license: Free
Program by: Natenai Ariyatrakool
OS:
Glow Hockey 2 is an Android app developed by Natenai Ariyatrakool. Others apps created by Natenai Ariyatrakool are: Art Of Glow, Find The Ball, Glow Hockey, Glow Spin Art, Mail Boy Adventure.
Glow Hockey 2 first became available on 31 May 2011. It is estimated that Glow Hockey 2 has been downloaded between 50000000 and 100000000 times from the Play Store.
Glow Hockey 2 1.0.9 requires the following permissions:
Allows applications to access information about networks.
Allows applications to open network sockets.
Allows access to the vibrator.
Allows an application to write to external storage.

Programs similar to Glow Hockey 2